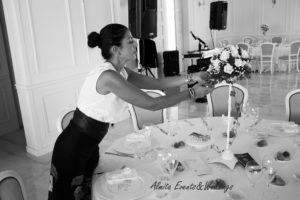 Almita Events & Weddings has been created by Carmen Sorrentino's determination and creative sense / artistic sense.
Her journey in the world of wedding and events began during University, when she started working and gained some experience in the catering and banqueting area. Later then she was employed by a communication and events agency where she refined her skills in the wedding and events planning field all throughout Italy.
After arriving in Milan, she began to work as a floor manager in a large-scale retail group, then, with this wealth of experience, she moved to Sardinia and created her own wedding and events agency. A part of her soul was there and she decided to call it "Almita".